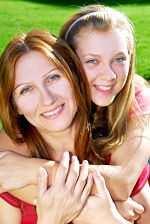 Amberwell Health believes that the spiritual and emotional well being of patients is an important aspect of physical healing. We recognize that our local pastors are important providers of this care. Because not all of our patients have a local pastor available, we've established the volunteer Spiritual Care program.
Our Spiritual Care program provides spiritual care to our patients, their families, and Amberwell Health employees. We offer supportive listening, prayer, anointing, baptism, and communion in times of uncertainty, discomfort or crises. Our ministers respect each patient's own spirituality and religious preference. We're here to help you.
For more information please contact Katie South, manager of Social Services at ksouth@amberwellhealth.org or 913-360-5301.