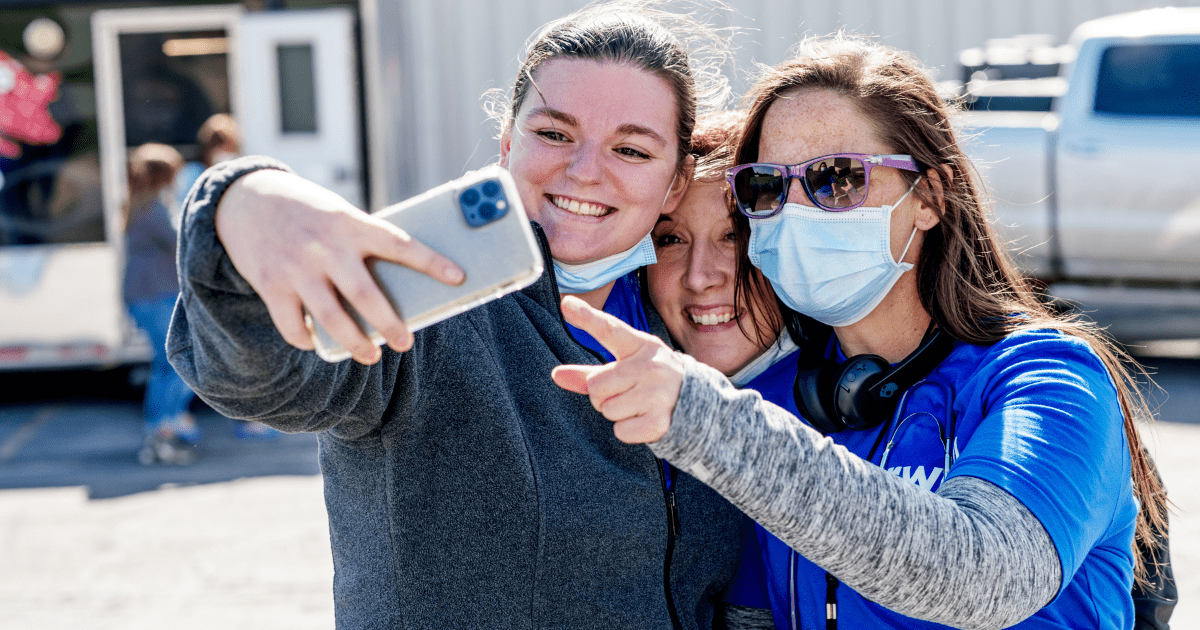 Amberwell Health is a healthcare system dedicated to improving the health and wellness of the communities we serve, providing compassionate healthcare with clinical excellence. Through affiliation with Amberwell Health, multiple clinically integrated organizations share services, purchasing discounts, resources, and leadership while retaining local operational management. Amberwell Health grew locally from Northeast Kansas roots and, as of January 2022, includes two organizations: Amberwell Health Atchison and Amberwell Health Hiawatha. Between the two organizations, there over 650 employees serving across locations in six communities.
Affiliated Amberwell locations include two 25-bed complete care facilities that provide a full spectrum of patient care services including inpatient, surgical, orthopedic, maternal, health at home, emergency, and primary care services. In addition, there are five clinic locations that offer primary care and specialty care services to the region. Amberwell Health supports service lines and locations with a range of support services including radiology, laboratory, cardiopulmonary, rehab, occupational health, infusion, nutrition, pharmacy, and administrative services.
Every employee is a valued part of our Amberwell family. Excelling at talent experience is a strategic priority for our organization, and we are continually evolving our processes to provide our employees with the resources they need to provide quality patient care while developing as healthcare professionals and leaders in the organization.
While specific employee benefits differ slightly between each affiliated organization, system-wide benefits include:
Free continuing education unit opportunities
Regular leadership training through mentoring at several levels
Scholarship and bonus programs to move to higher levels of clinical training
Excellent healthcare benefits that include discounts when using Amberwell services
Competitive wages, pay differentials, and annual merit increases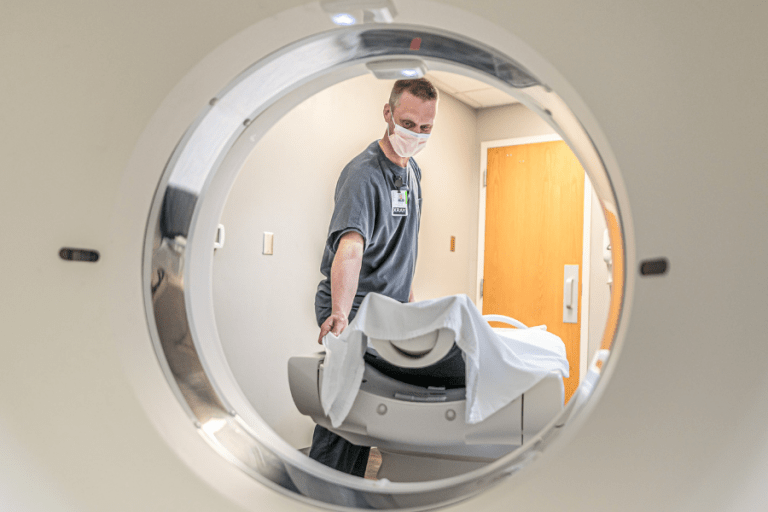 Amazing Amberwell employees are at the heart of a workplace focused on competencies with our cultural values.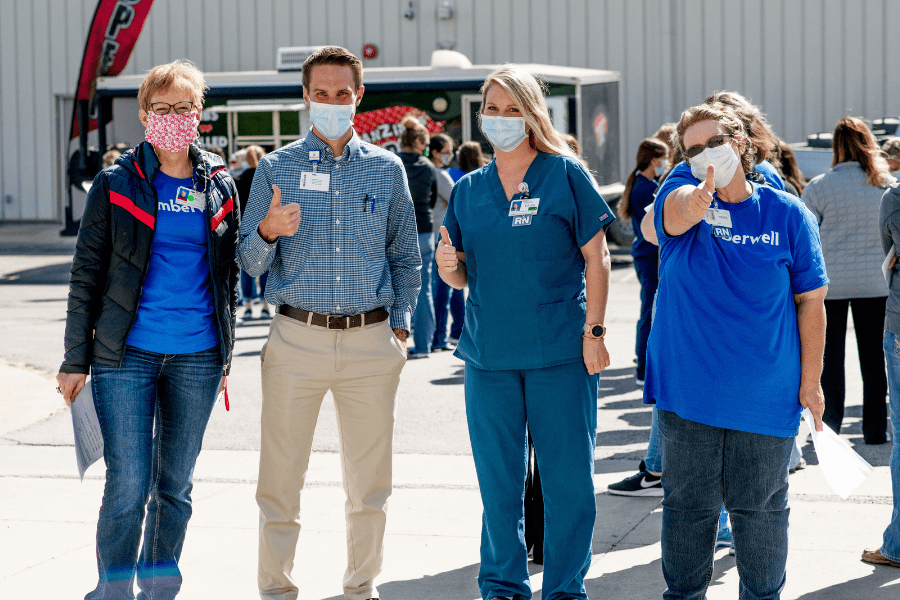 Excellence in healthcare is expected and our patients deserve nothing less. Our culture competencies range from warm greetings in the hall to providing patients with "wow" experiences in each department. At Amberwell, we go beyond excellence to provide the unexpected.
At Amberwell, you will find a professional environment that values consistency, collaboration, and patient-first decision making. Servant leadership is both modeled and mentored, with a focus on regular appreciation. A favorite with employees is the Appreciation Station – a cart filled with snacks and treats that makes its way around every few weeks! Hospital Week is a big celebration each May, with food, games, and gifts for all Amberwell employees. From popcorn day, donut day, or food truck day– our employees enjoy many appreciation events and activities to help them know just how important they are to our organization, our patients, and our communities.
As of January 2022, Amberwell Health includes two affiliated organizations, Amberwell Health Atchison and Amberwell Health Hiawatha, that operate multiple locations each.
Amberwell Atchison
Operated by Amberwell Health Atchison
25-bed critical access hospital
85,000 sq. ft. building built in 2010
40+ employed physicians and APPs
360+ employees
4 ICU beds
4 delivery and recovery suites
3 surgery suites
9 private ER rooms
GI lab
Radiology with MRI
Accredited laboratory
47-room rural health clinic
Amberwell Eighth Street Clinic
Operated by Amberwell Health Atchison
6-room rural health clinic
Remodeled in 2021
Amberwell Horton Clinic
Operated by Amberwell Health Atchison 
Remodeled in 2020
7-room rural health clinic
Amberwell Highland Clinic
Operated by Amberwell Health Hiawatha
4-room rural health clinic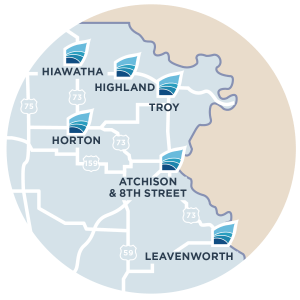 Amberwell Hiawatha
Operated by Amberwell Health Hiawatha
25-bed critical access hospital
113,000 sq. ft. main building
20+ physicians and APPs
270+ employees
4 ICU beds
3 delivery rooms, 3 postpartum rooms
Radiology
Laboratory
2 surgery suites
Endoscopy suite
5 ER beds 15-room rural health clinic
Amberwell Leavenworth Clinic
Operated by Amberwell Health Atchison 
Opened in 2020
6-room, multi-specialty clinic
Amberwell Troy Clinic
Operated by Amberwell Health Atchison
Interior refresh in 2021
8-room rural health clinic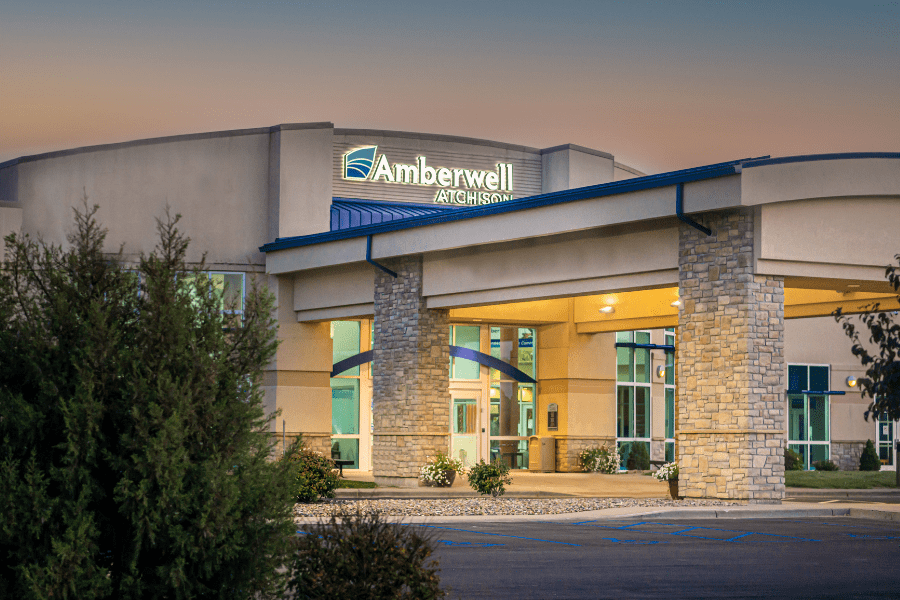 Amberwell Health prioritizes ensuring a healthy future for both our communities and our patients. We are committed to investing in people, facilities, and equipment to ensure that access to quality local healthcare continues in our rural communities. Our financial and operational business acumen is key to creating an organization that is growing and thriving, even in the ever-challenging healthcare environment. Committed, talented employees are a key part of our future, and we are grateful for the high level of employees that are attracted to become a part of our team.
AMBERWELL HEALTH IS AN EQUAL OPPORTUNITY EMPLOYER
In order to provide equal employment and advancement opportunities to all individuals, employment decisions with Amberwell Health will be based on merit, qualifications, and abilities. Amberwell Health does not discriminate in employment opportunities or practices on the basis of race, color, religion, gender, national origin, age, disability or any other classification in accordance with federal, state and local statutes, regulations and ordinances.
DRUG TESTING
Amberwell Health is committed to providing a safe, efficient, and productive work environment for all employees. To help ensure a safe and healthful working environment, each applicant to whom an offer of employment has been made will be required as a condition of employment to undergo a substance test. Applicants will be asked to read the policy and sign a Pre-Employment Offer and Employee Consentto Drug Screening.
LEGAL INFORMATION
Amberwell Health will maintain your application for as long as legally required. Upon submitting your application we will take every effort to review it for proper consideration. If your qualifications meet the current needs of Amberwell Health, our Human Resources Department will contact you.