Compassionate Prenatal, Delivery, and Postpartum Services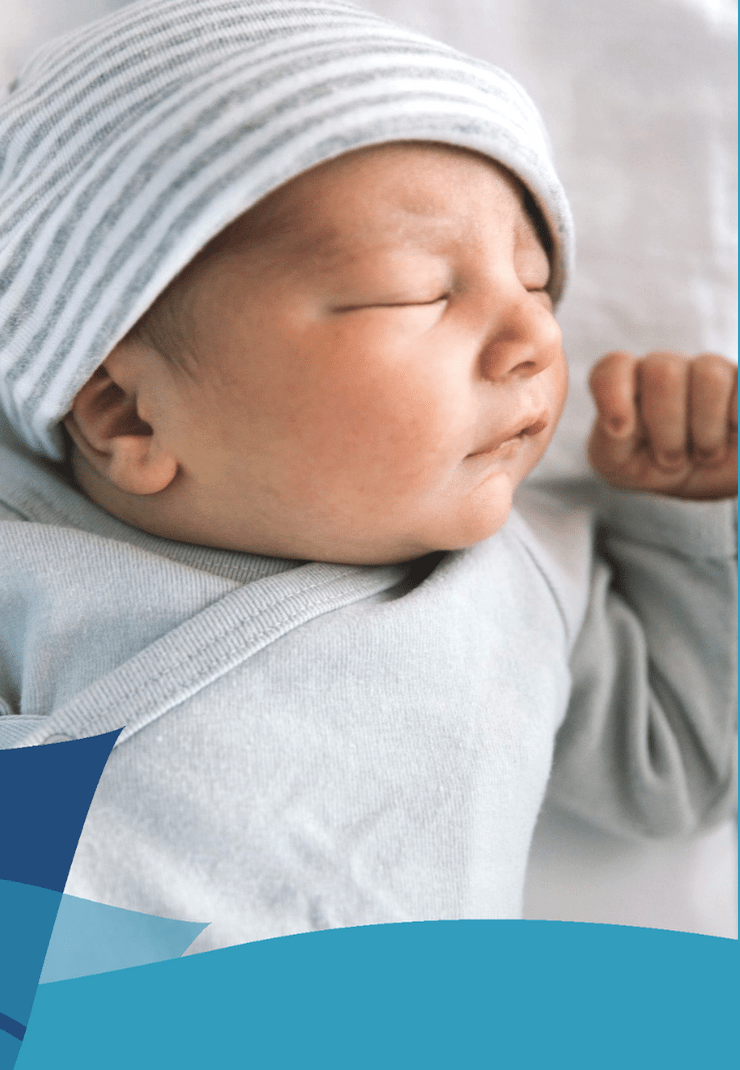 Why Choose Amberwell Hiawatha?
YOUR DOCTOR DELIVERS YOUR BABY
The physician you have built a relationship with during the months leading up to your delivery prioritizes being there for you during labor and delivery.
ONE-ON-ONE CARE
A key benefit of our facility is the personalized care you receive from our physicians, our nurses, and our entire team.
ON-SITE SERVICES
Ultrasound, laboratory, and prenatal services are conveniently located here in our facility
ADVANCED NURSE CERTIFICATION
Our registered nurses have gone above and beyond to obtain specialized training in the following areas:
Advanced Cardiac Life Support
Advanced Fetal Monitoring
Advanced Life Support in Obstetrics
Certified Lactation Counseling
Childbirth Education
Neonatal Resuscitation/Pre-Transport
Stabilization Training
Our education classes cover important childbirth information, including our labor and delivery experience, comfort techniques, newborn care, and more.
SECURE MATERNAL CARE UNIT
Delivery and recovery suites are in a locked unit. babies and mothers are also equipped with matching bracelets for verification throughout your stay.
CAR SEAT INSPECTIONS
Certified Child Passenger Safety (CCPS) technicians can make sure your car seat meets top safety standards.
CONTINUED CARE WITH YOUR DOCTOR
All our Maternal Care physicians are also
Primary Care physicians who care for all ages
and focus on relationship-based care.
EXTENSIVE BREASTFEEDING SUPPORT
Certified lactation counselors offer personal, on-site breastfeeding support by appointment.
Complimentary Amberwell Experiences
AROMATHERAPY
Choose from a variety of medically-safe aromatherapy tabs during your labor.
GOURMET DINNER FOR TWO
Enjoy a special meal complete with linens and candlelight after your baby is born.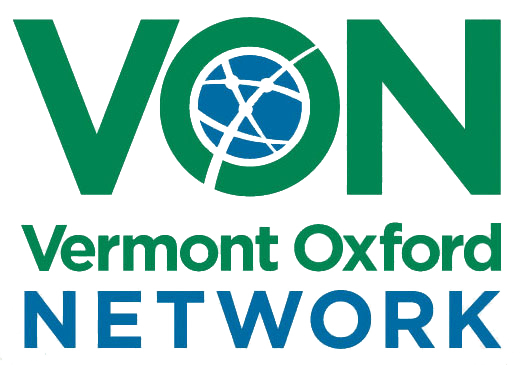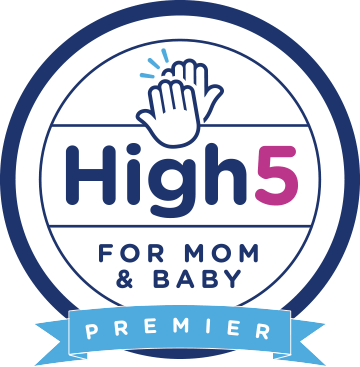 Vermont Oxford Network Center of Excellence in Neonatal Abstinence Education and Training
We have been denoted as a Center of Excellence by the Vermont Oxford Network (VON) through universal training for neonatal abstinence syndrome (NAS). This program helps hospitals standardize the care, identification, evaluation, treatment, and safe discharge of infants with NAS.
High 5 for Mom and Baby Premier Designation
Amberwell Hiawatha has implemented the High 5 program at our facility. Among other things, this program promotes:
Skin-to-skin right after birth
Nothing but breast milk
"Rooming In"
No pacifiers or bottle nipples
Breastfeeding resources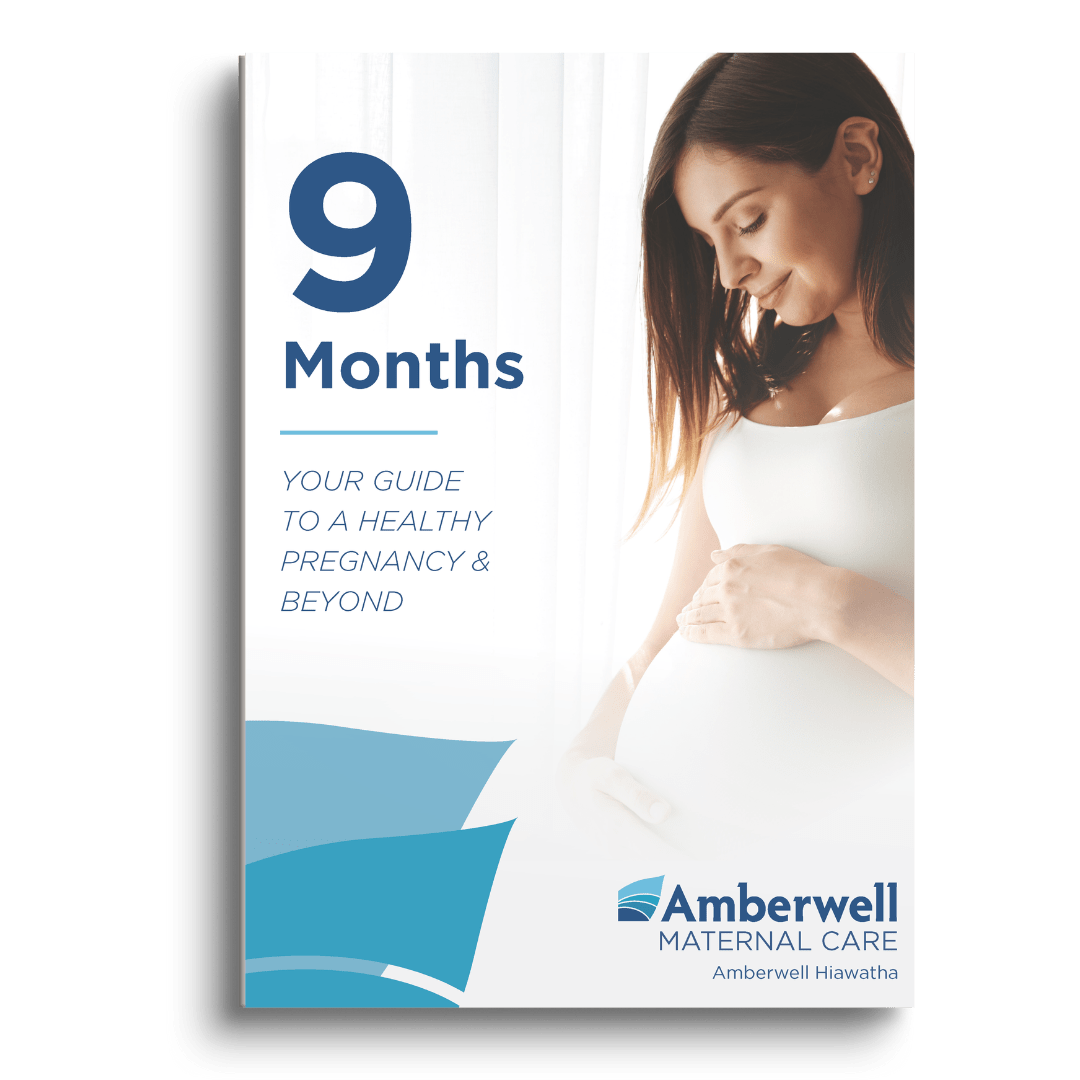 Do you have questions about your pregnancy? Find answers to your pregnancy related questions;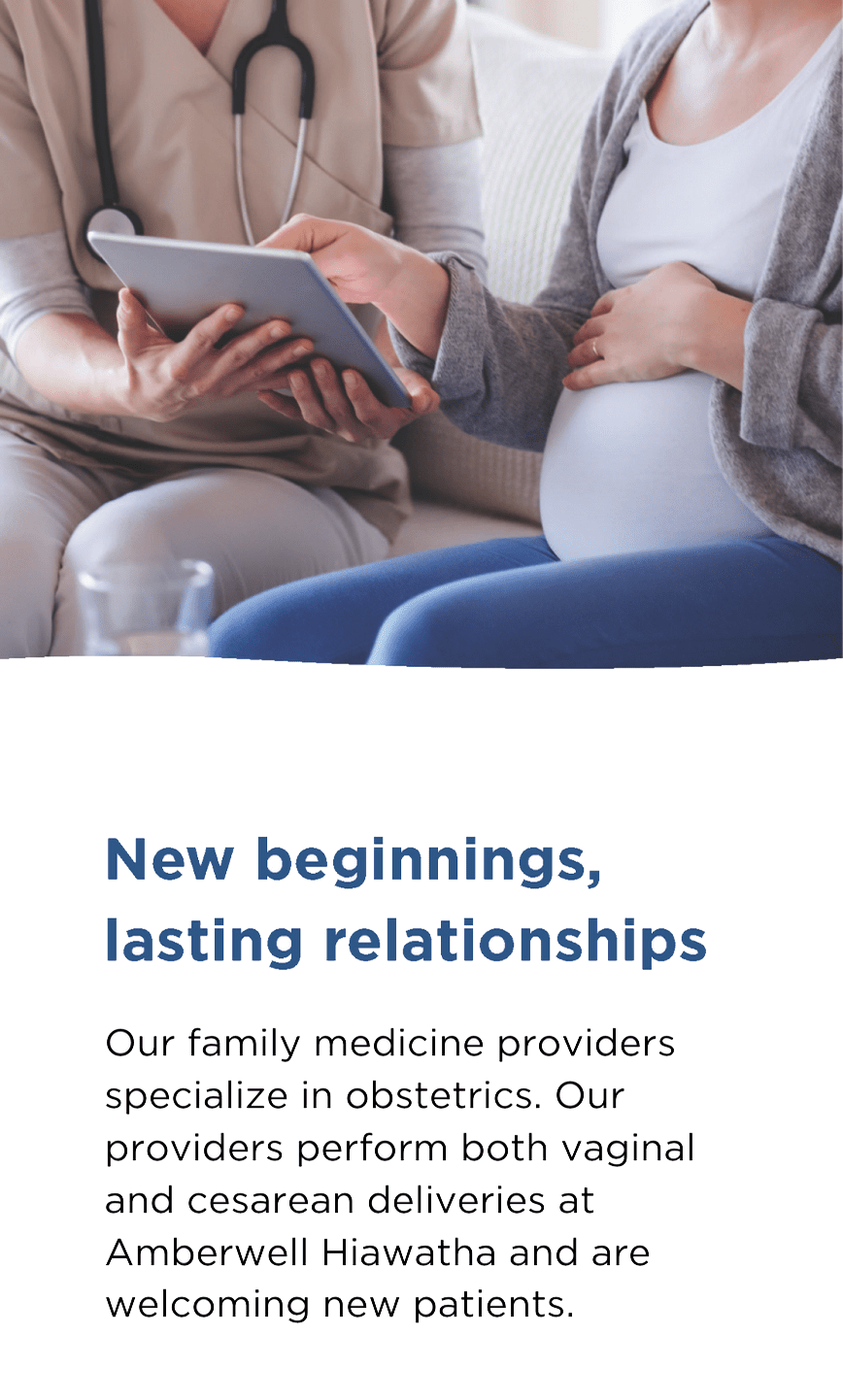 The physicians below perform deliveries at Amberwell Hiawatha.
Amberwell Hiawatha's breastfeeding support is open to the public and designed for all moms who are breastfeeding, pumping or bottle feeding babies of all ages. Parents are encouraged to call if they have questions about breastfeeding, difficulty breastfeeding, want to see how much baby transfers in one feeding, or if they just want to see how much weight baby is gaining.
Located in OB
Available 24-7 by appointment only
Conducted by Certified Lactation Counselors
All breastfeeding patients will receive follow up calls with a Certified Lactation Counselor for support and assistance, in addition to anticipatory guidance during crucial breastfeeding points.
For more information please contact Maternal Care at Amberwell Hiawatha at 785-742-6234.
Childbirth Education Class
Join us for one of several free Childbirth Education Classes offered throughout the year. Bring your support partner and spend the day with nurses from our Maternal Care team. The class features a tour of our Maternal Care unit, and a complimentary breakfast. You'll enjoy a fun, interactive time and receive helpful information about labor and delivery, comfort techniques, newborn care, and more. All expectant mothers are welcome to the class, whether this is your first baby or your fifth. 
To enroll in the class or for more information, please call 785-742-6234 and ask for a Maternal Care nurse.
Car seat checks and education are available during your hospital stay or by appointment with our child passenger safety technicians. This service is free to the public. Free seats are available to those who qualify. 
Call 785-742-6234 to schedule your appointment.
Clinic Visits and Deliveries Provided at Amberwell Hiawatha