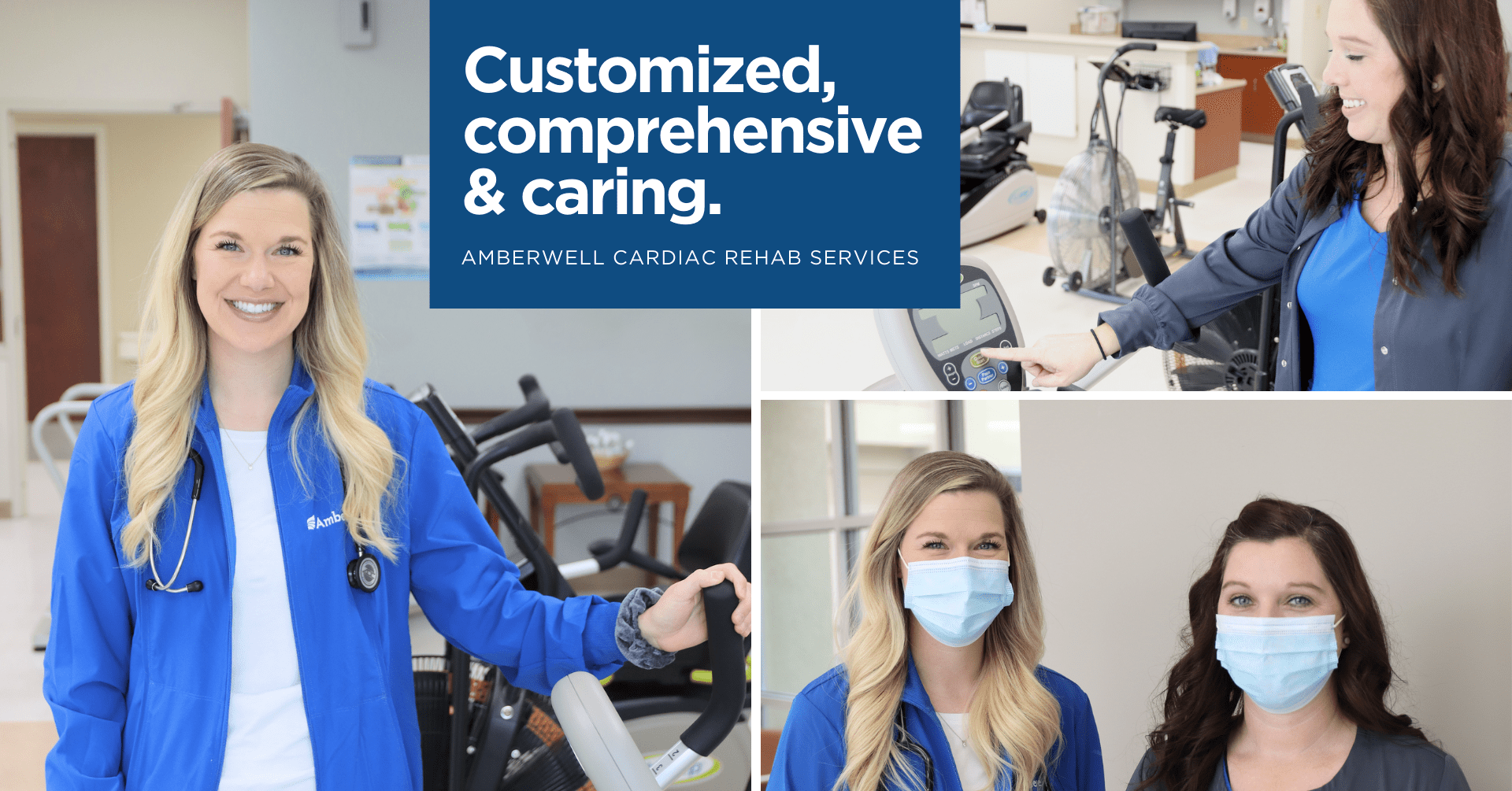 Cardiopulmonary rehabilitation services help patients who are recovering from heart or lung surgery or disease. Programs consists of an individually prescribed regimen of exercise and education that can help patients lead a healthy, active life even if they have been diagnosed with heart or lung disease.
Those that qualify and are covered by Medicare or private insurance must have specific diagnoses such as stable angina, percutaneous transluminal coronary angioplasty (PTCA), myocardial infarction (heart attack), coronary bypass surgery valve replacement, heart failure, or heart transplant. Pulmonary rehab patients include those with COPD, asthma, emphysema, post-lung surgery, among other diagnoses. Referrals and physicians' orders are received from local physicians and surrounding hospitals.
Once your physician has referred you to our cardiopulmonary rehab program, our skilled staff will design an exercise program for your own personal needs. They will assess your condition and gradually ease you into the program, so that you can feel confident about exercise, even if you have never done it before.
Each session includes a monitored program for warming up, stretching, exercising, and cooling down. Exercise equipment includes treadmills, stationary bicycles, Nu-Steps, free weights, and more. Computerized equipment will monitor your condition throughout each session and will help our staff know exactly how your heart is responding to the exercise. For most patients, the program lasts 8-12 weeks. At the end of that time, you will have the option of enrolling in our maintenance program, which will help you retain the conditioning you have received.
These services are designed to help patients with cardiovascular and pulmonary disease recover faster, increase functional capacity, and return to full and productive lives. This program includes exercise, education, counseling, and learning ways to live a healthier lifestyle. It is individualized to meet specific needs. We and fellow participants become a support network for patients and their families. Together we work on achieving goals and maintaining a healthy, fulfilling lifestyle.
Amberwell Atchison
Amberwell Hiawatha