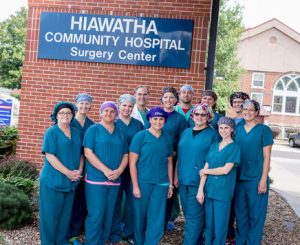 Amberwell Hiawatha is proud to have two general surgeons who are apart of their practice called Surgical Associates of NE KS & SE NE. Our surgeons Roderick Warren, MD and Gary Sinning, MD provide various in-patient and outpatient general surgeries.
Our surgery RN's & surgical technicians have the necessary skills/training and educational background to ensure your surgery goes as smooth as possible while making you feel comfortable before and after your procedure.
We have many specialty providers who perform surgeries here within our Surgery Center such as: Orthopedics, Podiatrist, Urologist and ENT(Ear,Nose & Throat) and Ophthalmologist.