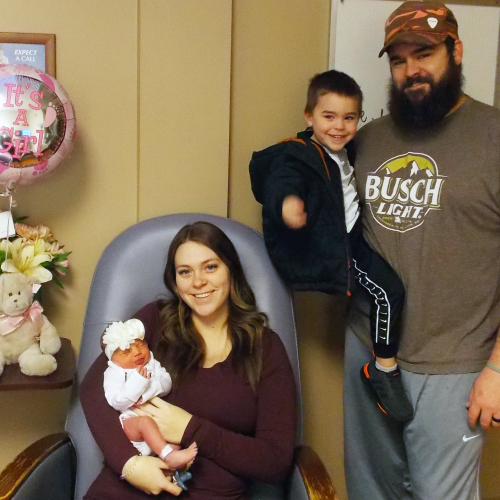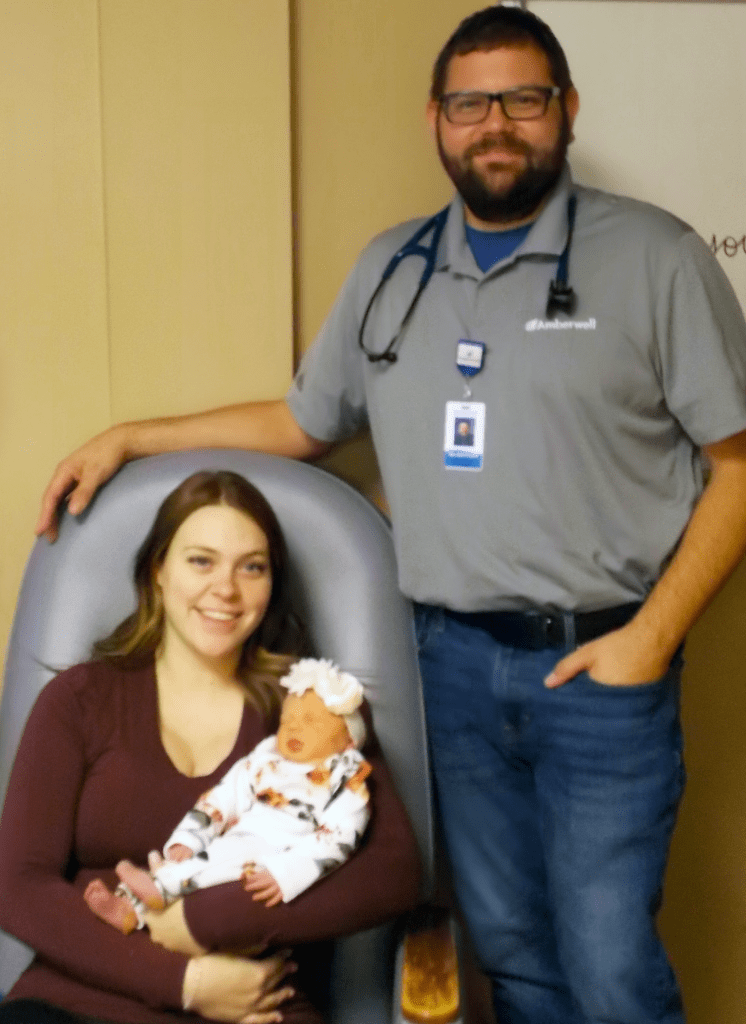 Meet Amberwell Atchison's first baby born in 2023
Rydgelee Mae Hollands was born to Blaze & Piper Hollands, and welcomed by her big brother, Rutter, age 3, on Wednesday, January 4 at 7:43 am. Rydgelee weighed 7lbs, 10.6oz. Baby Rydgelee Mae was delivered by Dr. McGarrett Groth.
Congratulations to Blaze & Piper on their new baby. The staff at Amberwell Atchison were honored to be a part of the birth experience and the start of this new little life.