Physical Therapy provides services for a wide variety of physical problems including: total joint replacement, spinal problems, stroke, spinal cord injury, amputation, balance problems and dizziness, athletic injuries, wound care, pain control, rotator cuff injuries.
Cardiopulmonary Rehab Services  helps patients who are recovering from heart or lung surgery or disease. Programs consists of an individually prescribed regimen of exercise and education that can help patients lead a healthy, active life even if they have been diagnosed with heart or lung disease.
Cardiac Rehab offers individualized and personalized physical activity, nutrition, stress management, and health-related instruction around heart health. Cardiac rehab does not change your past, but it can help you improve your heart's future.
Speech Therapy is for those having difficulty with speaking, swallowing, or memory skills. Licensed speech/language pathologists not only provides treatment for communication disorders, but also provides diagnostic testing such as swallowing studies.
Occupational Therapy provides services for a functional return to everyday activities. OT also services a wide variety of physical problems as listed in PT and includes hand injuries, strengthening, activity of day living (baths, dress, etc.) and home safety evaluations.
Parkinson's Disease Therapy: LSVT BIG® is a research-based exercise program designed to assist in forming strategies to override the motor and non-motor effects of Parkinson's Disease using principles of neuroplasticity and motor learning.
Aquatic Therapy is a type of physical therapy that takes place in water. Aquatic therapy is different than aquatic exercise because it is provided by a licensed physical therapist or physical therapist assistant. Aquatic therapy is a type of rehab covered by many insurances.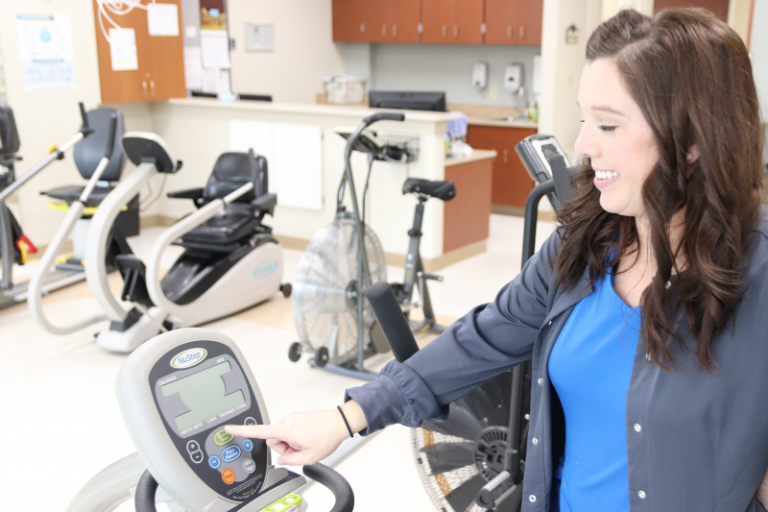 Specific rehabilitation services vary by Amberwell location, but all our therapists are committed to ensuring you recover to your prior level of function.