Radiology provides a wide range of diagnostic imaging services. Long gone are the days of "film" with the radiologist sitting in a dark room. Radiology now offers state-of-the-art digital images that can be viewed virtually anywhere.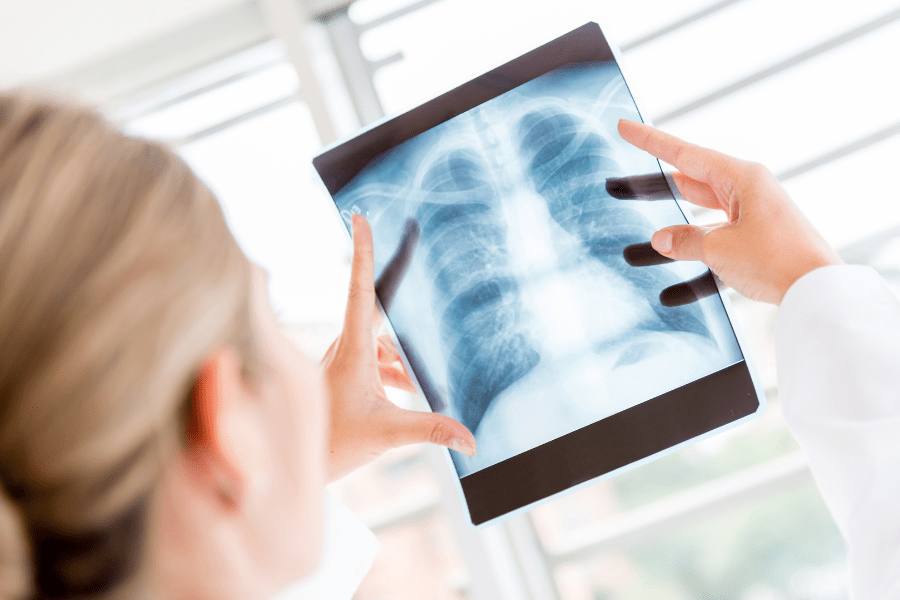 Schedule Your Lung Screening Today
Lung cancer is by far the leading cause of cancer death among both men and women.
Usually, symptoms of lung cancer do not appear until the disease is already at an advanced stage. Even when lung cancer does cause symptoms, many people may mistake them for other problems, such as an infection or long-term effects of smoking. This may delay the diagnosis.
The main benefit of screening is a lower chance of dying of lung cancer. If you are at higher risk, your doctor can explain your risk and how you fit into the American Cancer Society lung cancer screening guidelines.