Our medical lab team are core contributors to the quality of patient care at Atchison Hospital & Clinics as they provide critical information obtained through scientific laboratory analysis that contributes to the diagnosis, treatment, management, and prevention of disease.
Our providers in both the clinics and the hospital often rely on the information provided by our lab professionals to treat their patients. Their precise, diagnostic data enables our healthcare providers to make informed decisions based on each individual patient's specific needs. Our healthcare providers interpret the data to diagnose diseases, guide medical therapy and treatment, monitor patient progress and appropriate follow-up care, and determine a patient's overall wellness. Patients have access to their lab results through our online portal.
Our laboratory technologists, scientists, and phlebotomists feel the full weight of their impact on patient care. An estimated 70% of all decisions regarding a patient's diagnosis, treatment, hospital admission, and discharge are based on results of tests performed in medical laboratories. A patient's entire life could change based on their lab test results.
Medical Laboratory Testing
Our medical lab runs, on average, 80,000 tests per year, including blood testing, stool testing, urine testing, and testing of various other bodily fluids and tissues. The department generates laboratory testing results that detect cancer, kidney and heart disease, diabetes, heart attacks, strokes, fertility issues, infectious diseases, and more. Our medical laboratory professionals are also responsible for determining appropriate blood products that can be transfused to an individual and securing a safe blood supply.
Adjusting to Coronavirus Preparedness
According to Michelle Kuntz, "It's been challenging trying to keep up with all of the changes for COVID-19 preparedness. Things change very quickly, every day. Some policies are hospital-wide, while some are specific to the lab. There are a lot of things we have to remember to do, and I communicate multiple times a day with our COVID-19 taskforce team outlining different guidelines and protocols."
One misconception that people may have about coronavirus testing is that the actual tests are being conducted in our laboratory. The only part of the testing being conducted at Atchison Hospital is the collection of the samples. The samples are then sent away to be tested, and the results are sent back to the lab.
Our Medical Laboratory Professionals
Our medical lab professionals are specially educated for the work that they do, and many have certifications for their positions. They are cross trained in areas such as hematology, clinical chemistry, coagulation, urinalysis, microbiology, blood bank, serology, immunology, molecular microbiology, and phlebotomy services.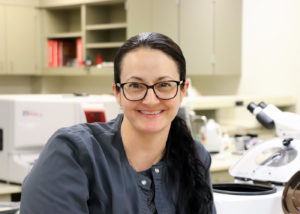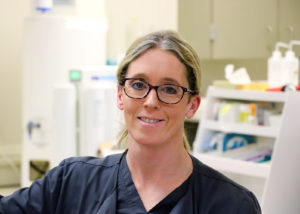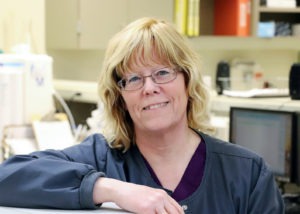 Annette Hoskins
MLT (ASCP)
Lead tech–Immuno/UA/Microbiology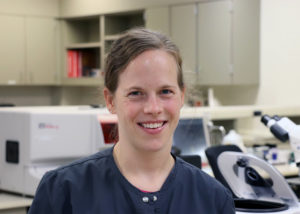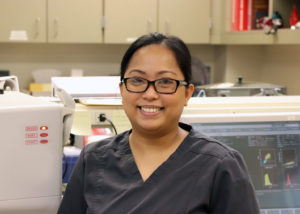 Brenda Talosig
MLS (ASCP)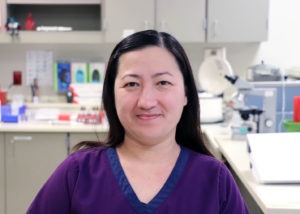 Mae Ann Crisostomo
MLS (ASCP)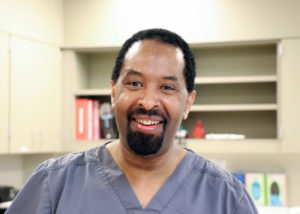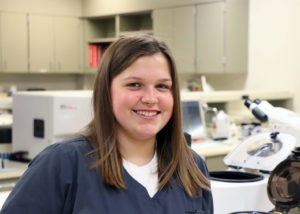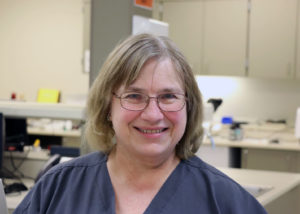 Patty Ralston
Phlebotomist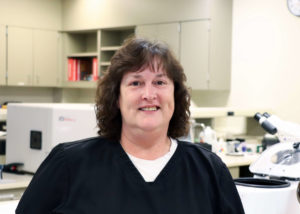 Lisa Bridger
Phlebotomist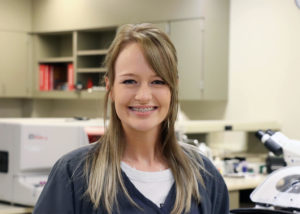 Kelsey Brown
Phlebotomist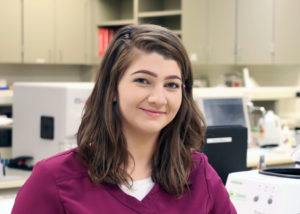 Cassie Scherer
Phlebotomist
Our Laboratory Leadership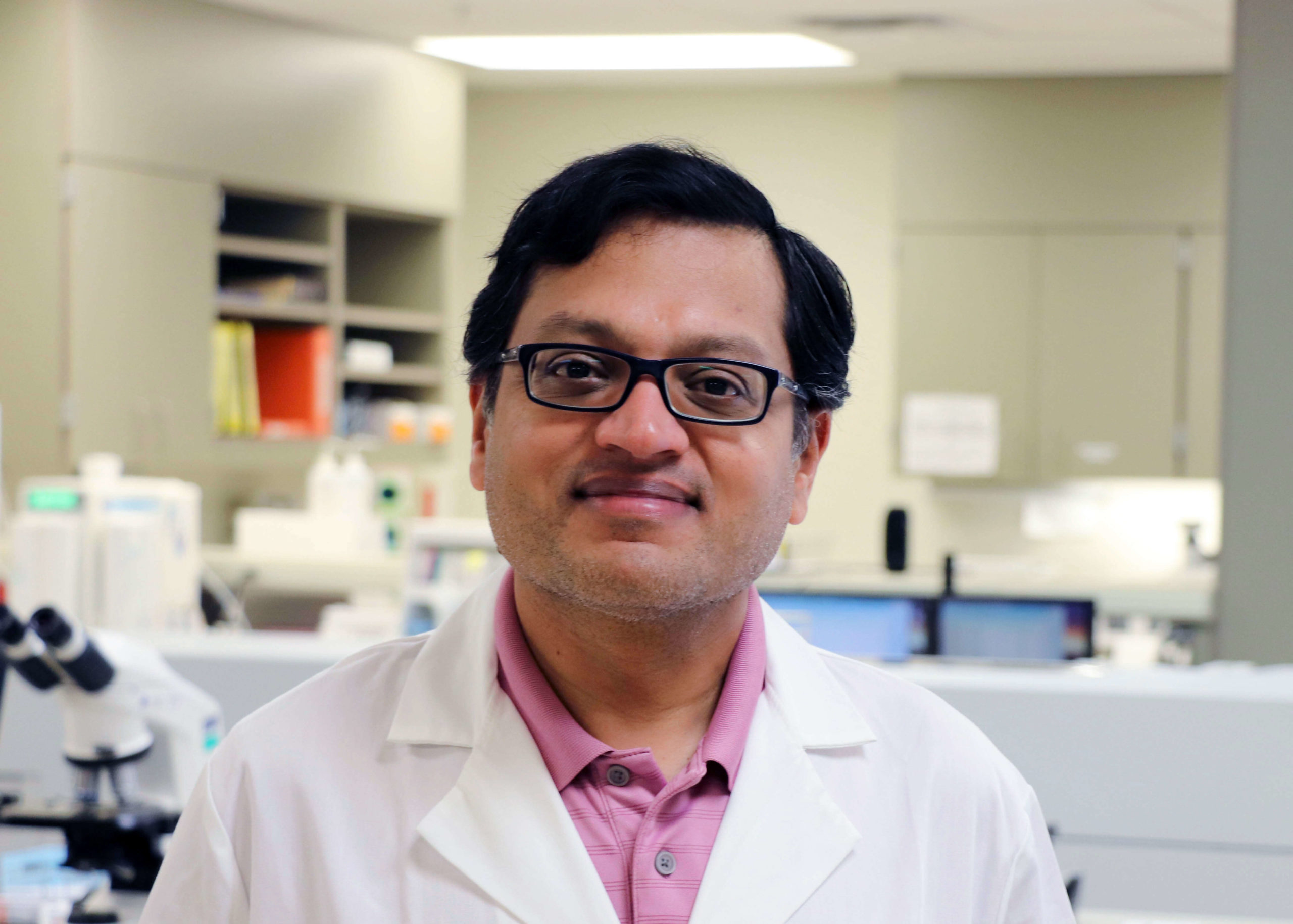 Laboratory Medical Director
Dr. Chakshu Gupta has been a consulting physician with Atchison Hospital since 2017 and has recently become the medical director of our laboratory. He is double board-certified in anatomic and clinical pathology and in blood banking/transfusion medicine.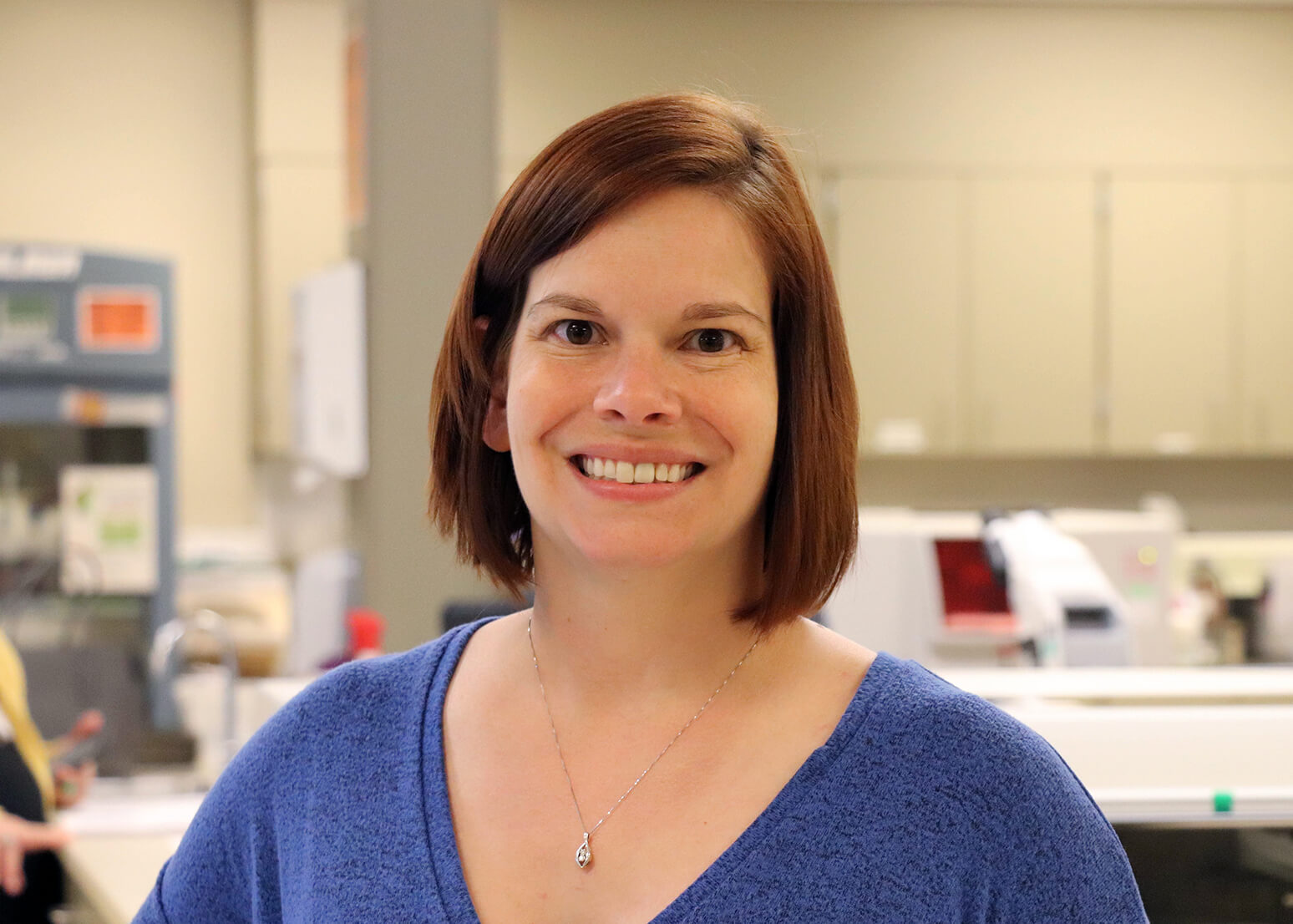 Michelle Kuntz has been the lab director at Atchison Hospital since October of 2019. She obtained her degree in medical laboratory science from the University of North Dakota.
Michelle views Atchison Hospital as a wonderful organization where everyone works together to provide the highest-quality patient care. In her spare time, she loves lifting weights, hanging out at the pool, and game nights with her family.