HOW CAN A HEALTHCARE BENEFITS NAVIGATOR HELP YOU?
Healthcare navigators explore and discuss insurance options and benefits coverage. providing optimization services for Medicare, Medicaid, and Marketplace recipients.
OPTIMIZE YOUR HEALTHCARE INSURANCE COVERAGE
with a Healthcare Benefits Navigator
PROVIDE INFORMATION
Discuss healthcare plans

Analyze coverage options

Discuss benefits
EVALUATE YOUR HEALTHCARE NEEDS
Recommend healthcare plans or programs that meet those needs
HELP WITH ENROLLMENT PROCESS
Medicare, Medicaid, and Marketplace
PROBLEM RESOLUTION
Liaise with insurance companies, healthcare providers, and regulatory agencies
PROVIDE ONGOING SUPPORT
Answer questions

Address concerns

Help you understand changes in coverage
MAKE AN APPOINTMENT TODAY!
CALL
913-367-2650
8am-4:30pm
Monday-Friday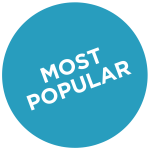 When beginning or renewing your Medicare coverage, contact our navigator to help you:
Understand your options

Choose the right coverage
SERVICES
Compare Medicare plans:

Benefits

Limitations

Provider networks

Medications

Costs

Eligibility determination:

Assess income, assets, and other qualifying factors

Enrollment assistance

Explain coverage, costs, and enrollment requirements

Supplemental insurance guidance:

Help with selecting supplemental insurance, such as Medigap policies
ONGOING SUPPORT
Medicare rules and benefits can change annually, and it's important for you to stay informed about updates and make adjustments to your coverage if needed.
Navigators can:
Provide assistance with plan renewals

Help you choose the right plan when your healthcare needs change
Amberwell healthcare benefits navigators can assist you and your family on your healthcare journey with Medicaid.
With Medicaid Optimize, a personal healthcare benefits navigator helps you make informed decisions and maximize your healthcare benefits with Medicaid.
SERVICES



Eligibility determination

Application assistance

Plan selection

Coverage education

Provider network assistance:

Help finding healthcare providers who accept Medicaid

Assistance scheduling appointments with Medicaid-accepting doctors, specialists, hospitals, and clinics

Problem resolution

Renewal support
Our Marketplace Optimize service can play a vital role in helping you gain access to affordable health insurance coverage through the Health Insurance Marketplace.
SERVICES



Enrollment assistance

Plan comparison

Coverage education

Subsidy eligibility and application

Eligibility for premium tax credits and cost-sharing reductions based on income and household size

Problem resolution

Assistance with Special Enrollment Periods (SEPs):




Information about enrollment outside the regular open enrollment period

Explanation of the qualifying life events that make individuals eligible for an SEP
SHARE THIS SERVICE WITH A FRIEND