For pregnant mothers, new mothers, experienced mothers, and their support people.
Regardless of where you delivered your baby, you are invited to attend this group designed to support the breastfeeding mother, provide education, and help struggling mothers. Weight checks are available. Please join us!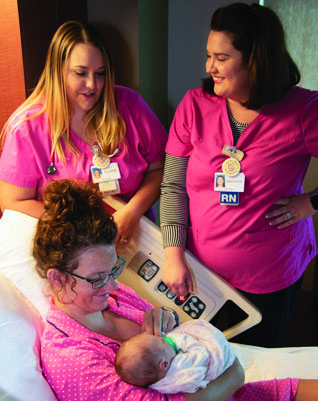 Due to COVID-19, our breastfeeding support is offered on an individual basis only.
Call 913-360-5350 to set up a time to meet with one of our breastfeeding support team.
First and Third
SATURDAY MORNINGS
of each month
9-10 am in the Atchison Hospital Cafeteria
JANUARY 5 and 19
FEBRUARY 2 and 16
MARCH 2 and 16
APRIL 6 and 20
MAY 4 and 18
JUNE 1 and 15
JULY 6 and 20
AUGUST 3 and 17
SEPTEMBER 7 and 21
OCTOBER 5 and 19
NOVEMBER 2 and 16
DECEMBER 7 and 21